Should you invest directly in stocks of companies or rather buy mutual funds? Which option is more "suitable" for you?
A lot of investors feel that they should invest directly in shares, because that's what mutual fund do at the end of the day, however stock investing is a very different game altogether and the dynamics are very different there. Let's see them one by one.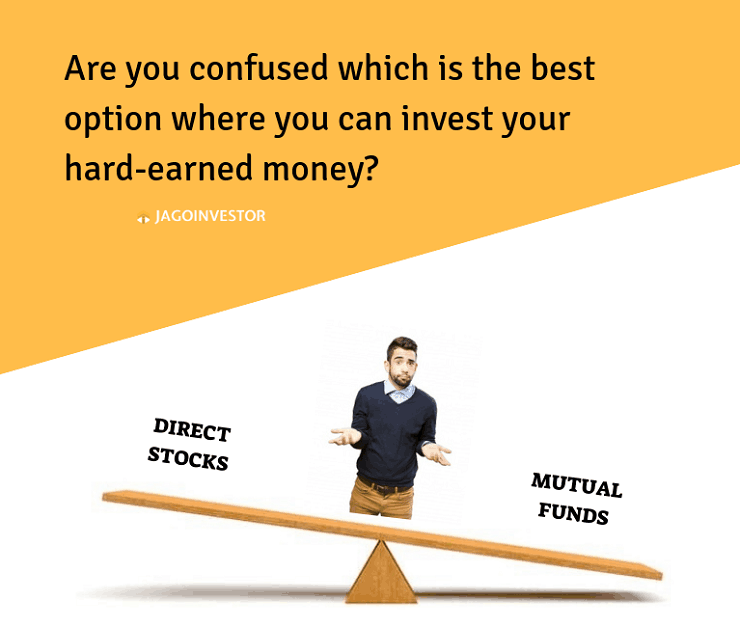 #1 – Knowledge Required
Most of the people think that investing in stocks is as simple as buying some stocks using hot tips and then waiting for the stock to become multibagger in next few months / years.
Experienced investors know that nothing is far from truth. They know that it requires great amount of knowledge and expertise to study the company's balance sheets and choose the right stocks for future. There are investors who have spent their life time in studying how to do stock investing and still they make big mistakes.
So coming to the point, stock investing is not a child's play. It takes years of hard work and a lot of knowledge to pick the correct stocks, where as you do not need much knowledge when it comes to mutual funds investing.
Infact, mutual funds as a product is created for those investors who can't spend much time themselves to study stock investing. You can just pick a "reasonably good" mutual fund on your own using some basic rules or hire a financial advisor who can do that for you.
#2 – No control on stocks chosen
When you invest in mutual funds, you can not control which stocks go in and go out from time to time. That is the job of the fund manager. You only invest in the mutual fund and give your money to the professional management. So you have ZERO control on the stocks which are chosen by the fund manager.
However when you do direct stock investing, you are the fund manager and you have full control over it. So based on your study, gut feeling, logic, hearsay, hot tips, you can buy and sell the stocks, but that's not the case with mutual funds.
The person who is taking the decision of buying and selling of stocks is a professional who knows the game.
#3 – Professional Manager
There is a different between a pilot controlling the airplane and the doctor doing the same. There is a great chance that the airplane will crash if it's handled by a doctor (unless he an additional qualification of flying planes).
The same happens when it comes to equities. A mutual fund is managed by a very high quality and professional fund manager who has years of knowledge of various things like economy, credit cycle, interest rates cycle, economy, fundamental analysis, taxation, businesses and has years of experience of equity markets across various countries. They have completed professional studies related to wealth management.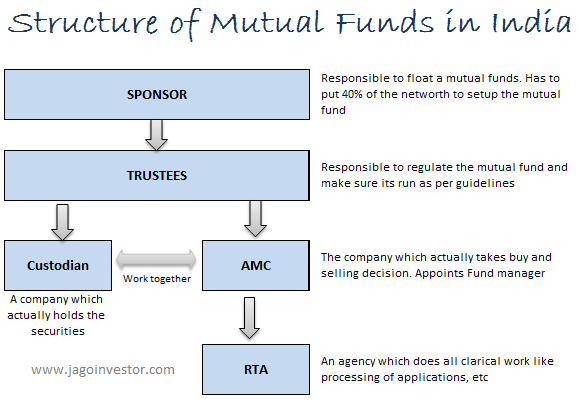 When they manage and take decisions on which stock to buy or sell, they have very deep understanding the sectors and that business. They visit the companies, their factories and meet their top management. They have hidden knowledge sometimes on what is going on within the companies and can predict the future of companies in a better way compared to a normal person.
However, most of the equity investors feel they can successfully invest in direct stocks with great expertise for long term and generate great returns just like a professional manager.
An IT engineer sitting in a cubical at TCS or Infosys can surely buy some stocks based on hot tips, but can't match the expertise of a professional fund manager who earns crores of salaries in fund houses (and if they can match, it then why not leave your job and shift to Mumbai)
#4 – Volatility & Return
This is very important point, hence read very carefully.
When you buy a mutual fund, you are investing a very large portfolio of different stocks which can range from 30-100 companies.
So your profits and losses are dependent on a large number of stocks, hence the risk is distributed among those stocks and in the same way the returns you get is the average of all. In short there is lower risk and lower return potential compared to a small 4-10 stock portfolio.
When you are a direct stock investor, how many stocks will you buy will decide how volatile is the returns from your portfolio. Most of the direct equity investors bet on very few stocks, they buy 5-10 stocks only (some times only 2-3). So each stock size is quite large in the portfolio and any change (up or down) impacts the overall portfolio return.
Most of the investors are not equipped to handle very high return or very high loss. If there is very huge return, investors sell their stocks and want to lock in the profits and in the same way if there is a steep loss, they want to sell it off and get out of the "risky" game.
In both the cases, investors feel the urge to get out and wait on the sideline, rather than stay in the game – because it's emotionally very over whelming to handle it.
This is exactly the reason why you will find investors who have a mutual fund for last 10 yrs, but very rarely you will find an investor holding the same stock for 10 yrs.
#5 – Automatic Investments (SIP)
When you invest in mutual funds, there is a standard facility of automatic investing called SIP . This is a great way to automate your investing and create a habit of regular investing. This suits an investor who wants to systematically invest a fixed amount each month on a given date.
However when you buy stocks, you have to manually invest in each stock every month if you want to regularly invest in them. This becomes practically challenging and inefficient because human mind is lazy as per design. No matter how many reminders you set and how "committed" you are, after few months of "success" , it all falls apart for 99% of the investors.
Some portals like HDFC securities have now started the SIP in equities also, so what I am saying does not apply to each and every platform.
#6 – 80C Benefits
Direct stock investing has no 80C tax benefits, however if you invest in ELSS (tax saving mutual funds), you can avail the taxation benefits.
This is one small reason why you can prefer mutual funds over direct stocks
#7 – Active vs. Passive Involvement
Mutual funds are made for those investors who have no knowledge and no time on their side. Once you invest in mutual funds, your involvement is very limited in reviewing the funds over time. The important decisions of which stock to buy, when to buy, how much to buy is taken care by the fund manager and his specialized team of 5-20 research analysts.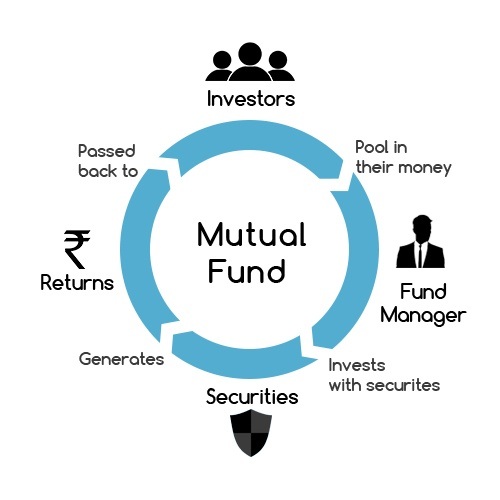 However, if you decide to directly invest in shares, all this has to be done by you. Even though it's not exhausting like day trading, but still you have to study companies, keep a track of what's happening with each companies in your portfolio, control your emotions (true for mutual funds also) and what not.
In short, you have to be quite active in direct stock investing. It gets tough to focus on stock investing because of so many things in life.
#8 – Fees and Cost
When you buy stocks directly, you only have to incur the demat account charges along with STT and transaction charges if any.
However when you invest in mutual funds, you have to pay something called as Expense Ratio. This is the fees which is charged on daily basis out of the funds, however you never see it yourself and all the NAV's which are published are post-expense ratio.
These charges are in range of 2-2.5% for equity mutual funds (less charges for debt funds). So this is one point where direct stocks are better than mutual funds, but only if you are able to generate the same returns like mutual funds yourself. There is no harm to pay the fees if the fund manager is able to generate value for you in your wealth creation process.
Investing in stocks directly, just because you will save expense ratio is like not spending money on salt while preparing a dish, because you will save some money. You need to focus on the final taste.
However if you can do successful stock investing on your own, it does not make any sense to invest via mutual funds.
#9 – Emotional Bias
This one is Epic.
Your creation is always special for you and hence when you buy a stock based on whatever research and study you do, it gets very tough later to accept that you were wrong (incase you were) . You will become very biased about your buying decision and will not sell at the right time.
It gets very tough to accept that you were idiot in past for believing in a stock purchase decision and will not sell when the right time comes.
This is exactly why bad equity investors become long term investors. They stay with bad investments for many years and eventually loose. It's your money and it's your decision.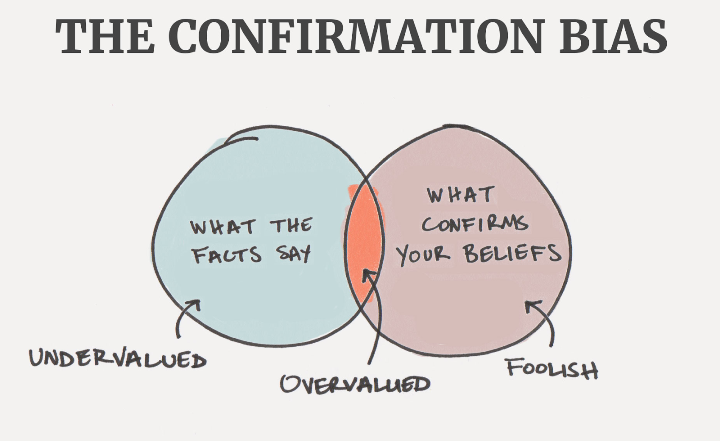 However when you invest in mutual funds, all the decisions are taken by a professional who is earning a salary for performance. They take decisions based on logic and keep the emotions out of their system. If their process says "SELL" , they sell it . If it says "BUY" , they buy it ! .
Conclusion
Finally, there are some benefits of going directly with stocks and in the same way with mutual funds. However , direct stock investing is a specialized game to play and it's not everyone's cup of tea. For those investors, who want to play little safe with their wealth creation, should choose equity mutual funds rather than trying to burn their fingers in direct equities.
Disclaimer – I would like to disclose that we as a company deal in mutual funds (click here if you want to invest in mutual funds), however we have tried to make sure that we are not biased when we are talking about direct stocks vs mutual funds. In some cases, direct stocks can really outperform mutual funds, but for general masses, mutual funds are better structured products when it comes to long term wealth creation.